What does it mean to join us? It means joining a family of people who care about one another, connected by common values and a shared mission; to change the world.
​
Our 5 principles define who we are, and what we believe in. They are not a collection of words that are just pinned to a wall and forgotten about. They speak to us. Do they speak to you too?
If they do, then we'd love to hear from you...
Our services lines are strategic inclusion and leadership consulting, executive search and recruitment. Ideally you will have experience providing these services to organisations.
We are open to how you want to apply – you can send us an email with your CV and a covering note, or you could send us a video, maybe an audio recording, some case studies or examples of your previous work. Whatever feels most comfortable to you. You can even try telepathy – that would certainly get our attention.
​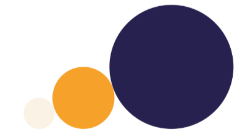 Contact Us: info@inventum-group.com