​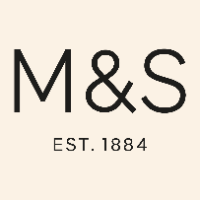 Inventum for Marks & Spencer

.

​
Scenario
:
Iconic British retailer, Marks & Spencer, are passionate advocates of inclusion. They wanted to deliver insights and training to their in-store management teams to ensure that their stores were welcoming to all customers, regardless of personal characteristics.
They also wanted to create an additional training video for all M&S staff that highlighted their commitment to inclusion. They sought a specialist inclusion and diversity partner that could help them; Inventum was the obvious choice.
Solution:
Inventum designed a bespoke program that was rolled out nationally to in-store leaders. The program, I-LEAD (Inclusion is Listening with Empathy, and Acting with Diplomacy), delivered targeted training and education to empower M&S colleagues with the skills and expertise to identify inclusion related issues and improvement opportunities. Further, it enhanced colleague's ability to manage challenging situations in a professional, empathetic, and diplomatic manner, ensuring the highest standards of customer service were maintained.
Inventum produced a training video for M&S's e-learning platform available to all staff, highlighting why inclusion is important to everyone at M&S.
Outcome
:
The workshop program created and delivered by Inventum garnered some of the best feedback scores ever witnessed by the Inventum team.
Store leaders were moved and motivated to make a positive change in their approach to colleagues and customers, and all colleagues felt 'empowered to take a lead' in being an inclusion champion. The training video has also been exceptionally well received and is an inspiring and motivational resource for all M&S talent.
Watch the training video created for M&S here

...
​
​

​
​​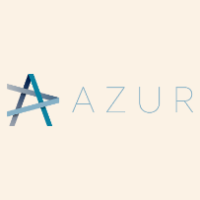 Inventum for Azur Underwriting
.
Scenario:
Azur Underwriting is an insurtech business founded in 2016, providing multi-platform insurance and technology to improve the insurance experience for consumers and brokers. Azur is based in London and has 70 staff.
Inclusion has always been very important to Azur, and Inventum had been providing underrepresented talent to Azur, through our inclusive recruiting division, since their inception.
Now Azur wanted to ensure their team was continuing to develop their knowledge and understanding of what makes for an inclusive workplace culture.
Solution
:
Inventum designed and delivered a series of interactive workshops to the entire Azur team, that focused on Emotional Intelligence and its link to Inclusion.
The workshops covered:
Understanding the connection between EQ and Inclusion

A deep dive into what makes an Emotionally Intelligent team member

Role playing and group activities to enhance learning.

An EQ toolkit and roadmap to encourage self-learning and EQ development
Outcome
:
Azur reported that the workshops were instantly effective, and feedback scores were exceptionally high.
Leaders indicated that the learning outcomes were being practiced regularly by team members and that organisational culture had seen a noticeable shift in attitudes and behaviours.
​

​
​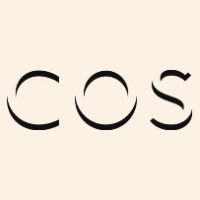 Inventum for COS
.
Scenario:
COS, part of the H&M Group, offers reinvented classics and wardrobe essentials for women, men, and children. With items made to last beyond the latest season, the collections merge lasting quality with timeless design. COS has 197 stores in 34 countries and retails online to 19 markets via cosstores.com
COS is an inclusive organisation, with many existing inclusive recruitment processes, however they wanted to ensure that their in-house HR and recruiting teams were engaged with the latest inclusive techniques and methodology

Solution
:
Inventum provided a tailored program for COS's HR and recruiting teams, based in their London HQ, which focussed on Inclusive Attraction, Adjustments, and Interviews.
Topics in our program included:
Engaging with, and increasing applications from, diverse/underrepresented talent

Inclusive application processes

Developing partnerships and networks within diverse communities Anonymising job applicants

Testing cognitive skills and job trialling Behavioural profiling

Inclusive interview processes Adjustments for disabled talent
Outcome
:
COS were particularly keen that these learnings were implemented both in the Head Office functions, and across their retail portfolio, in EMEA.
The HR &recruiting teams reported that the Inventum program had a significant impact across the entire recruitment process, particularly in engaging with and attracting more diverse and underrepresented talent, and in how they included talent in their interviewing processes.
​

​
​​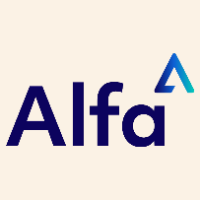 Inventum for Alfa Systems
.
Scenario:
With over 350 employees worldwide and an unrivalled track record of project delivery, Alfa Systems is a leading provider of software and services to the global auto and equipment finance industries.
Alfa Systems were keen to enhance and develop their talent attraction and recruitment processes, specifically ensuring that these processes were inclusive, fair and equitable to all.
Solution:
Inventum delivered a wide-ranging strategic review of their existing processes and created templates and an implementable action guide that included:
Diversity data monitoring strategy and delivery plan

Review of inclusive recruitment systems Recruitment supply chain checklist

Review of company website and series of recommendations Partnerships & diversity networks strategy

Candidate experience process

Attraction strategy for diverse and underrepresented talent

Inclusive advertising templates

Inclusive interview process guide
Outcome:
Alfa Systems have implemented these significant changes to their talent attraction and engagement process and are reaping the rewards of more diverse talent joining, and a more inclusive organisational culture.
​

​
​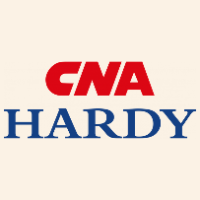 Inventum for CNA Hardy
.
Scenario:
CNA Hardy is a leading specialist commercial insurance provider, part of CNA Financial Corporation, one of the largest U.S. commercial property and casualty insurance companies with circa 7,000 staff globally.
CNA Hardy were embarking on a wide range of diversity and inclusion focused initiatives globally; they appointed Inventum to help create and embed a robust and sustainable strategic plan across the organisation and different territories.
Solution:
Inventum created and delivered a wide-ranging program that included:
Chairing and mentoring the Diversity & Inclusion Committee, with representatives from around the organisation

Developing the strategic D&I mission statement and strategic value proposition

Delivering inclusion training and coaching to the executive leadership team

Developing an inclusive talent attraction and retention strategy Designing an inclusive recruitment process and coaching the recruitment team

Designing the diversity monitoring survey process

Crafting inclusive marketing content and job advertisements
Outcome
:
Inventum provided on-going support and advice to CNA Hardy stakeholders to ensure that the programs were delivered with maximum effectiveness, and efficiency.

There has been an increase in diverse talent acquisition, as well as a significant cultural impact across the organisation. Our client said... "We found the Inventum team to be incredibly passionate and an invaluable source of information and advice in building our extensive D&I program. We would be delighted to work with them again."
​

​
​
​