Inventum means

'discovery'

- we discover great talent for our clients

.
​
Our mission:

is to change the corporate world by increasing diversity in the boardroom.
​
Our partners, consultants and researchers are passionate about moving the needle forward and are highly trained in our inclusive search methodology. Inventum is a different kind of search partner, for a more inclusive future. ​
​
Search Specialisms

.
Our practices cover C-suite, director-level and senior leadership functions, across these core specialisms:
Finance

Human Resources

Legal

Digital & Marketing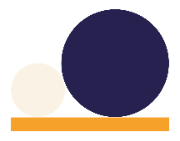 ​
​
​
​
Diverse shortlists, guaranteed

.
We have provided diverse representative shortlists for every single mandate we have ever taken on.
For over 15 years we have developed strong networks and relationships with highly diverse senior talent that are seeking forward thinking, inclusive organisations.
​
Assessment, behavioural science and anti-bias

.
We take a highly pragmatic approach to candidate and suitability assessments to ensure that we deliver the right talent to the right organisations. We work with key stakeholders to define required behaviours at the beginning of a process, and candidates are matched utilising cutting-edge assessment tools.
Our competency approach, utilising Inventum's complex scoring matrix, uncovers key traits, skills and experiences, and helps to reduce bias throughout the recruitment cycle.
​
Global reach

.
We work with senior talent and clients across the UK, Europe, Middle East, Africa, Asia, and North America.
​
​

Need help with your Executive hires

?
Contact us on: info@inventum-group.com