​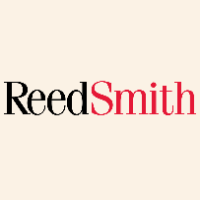 Inventum for Reed Smith
.
​
Disabled employees 'outperform all other groups in terms of innovation and professional ambition', according to the Chartered Institute of Personnel Development (CIPD)*.
Inventum Group is a leader in the provision of diverse talent across several industries, including the legal sector. Inventum is also a Disability Confident employer and a supporter and sponsor of the Recruitment Industry Disability Initiative (RIDI).
​Scenario
:
Full-service international law firm Reed Smith are passionate advocates of inclusive hiring and were keen to engage with disabled talent for their London office. They sought an organisation that could help them; Inventum Group was the obvious choice.
​Solution
:
After meeting with the partner leading on disability and the talent attraction team at Reed Smith, we identified a role to be ring-fenced for disabled talent. Reed Smith committed to interviewing all disabled candidates who met the minimum skills and experience requirements. Working with our network of disabled talent we selected three highly skilled disabled candidates.
Outcome
:
After a thorough interview process that was adjusted for the candidates' needs, Reed Smith selected the successful applicant. This individual has expressed how happy they are working at such a forward-thinking organisation that embraces the value of diversity. Interestingly, the candidate had not disclosed their disability during previous recruitment processes, for fear of discrimination, and was given the confidence to do so because of Inventum's Disability Confident status and expertise in disability recruitment.
"We recently worked with Inventum Group to identify and hire disabled talent for Reed Smith's London office. I co-chair Reed Smith's LEADRS Group, which aims to increase the numbers of disabled people in the firm and I was delighted by the service we received from Inventum. Their knowledge and expertise in the recruitment process for disabled talent was excellent, as was their access to and engagement with high-quality candidates.." - Partner, Reed Smith LLP
* The CIPD's Attitudes to Employability & Talent Report
​

​