Chief People Officer​​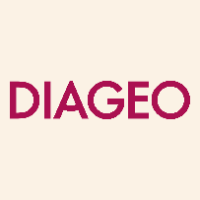 Head of Transformation for Diageo
.
​
Scenario
:
Diageo approached Inventum Group as the Talent Acquisition team had delivered a fully male shortlist for a Head of Transformation search.
Diageo are committed to diverse shortlists, wanted to understand where there were blockages and re-run the search. They wanted to engage with a search partner who adopted inclusive processes and who could deliver a diverse/gender balanced shortlist.
Solution
:
The team at Inventum worked closely with its consulting arm to initially review the current process that had been undertaken by Diageo and its Talent Acquisition team.It concluded that both the role profile and the subsequent advertisement had excluded women with both the language used and the duties set out – many of which were incorrect and no longer relevant. Inventum worked with the hiring managers to overhaul and redesign the role profile and the advertisement.
Outcome
:
Inventum Re-ran the search and delivered a gender balanced shortlist and a female was subsequently offered and accepted the role.Diageo were grateful they could work with a search partner that could advise (via their consulting arm) of the blockages in their original process with a view to re running the process and delivering the gender balanced shortlist they desired.
​

​
​​​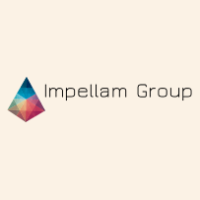 Chief People Officer for Impellam Group.
​
Scenario
:
Impellam approached Inventum Group to conduct a wide-ranging global search for their new Chief People Officer. Impellam recognised they wanted to bring fresh thinking to their leadership team and wanted a diverse shortlist to include CPO's from a variety of sectors & territories.
Engaging with a partner who adopted inclusive processes and able to deliver a diverse shortlist was fundamental in achieving their goal.
Solution
:
The team at Inventum worked closely with its consulting arm to develop a behavioural matrix for the CPO.
Interviews were conducted separately with 4 members of the leadership team to understand what they considered to be important behavioural traits from the successful individual. Inventum then reviewed all the qualitative and quantitative data to provide a 360 degree view on the candidate.
All Shortlisted candidates were then matched against this assessment and 360 view to ensure that they matched the behavioural and psychometric profile the role required.
Outcome
:
Successfully placed a transformative CPO, from outside of the staffing sector, to compliment the existing leadership team and support in driving change.
​

​
​​​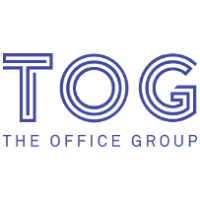 Director of International Development
for The Office Group
.
​
Scenario
:
The Office Group is one of the UK's leading Serviced Office/Co-working Providers with over 50 different sites in London and the UK. The Office Group pioneered co-working in the UK, having been founded in 2004. They are owned by Blackstone Group, the largest alternative investment firm in the world.
Inventum were appointed by the Head of People to identify a Director of International Development, based in Germany to lead their international growth, initially from 5 German cities. This key hire, part of the senior management team, is involved in all aspects of their international strategy. The Office Group are committed to diversity and wanted a balanced shortlist of talent to reflect their commitments.
Solution
:
Inventum conducted a European-wide search to identify suitable talent and approached a range of individuals who matched TOG's requirements.
Outcome
:
Inventum represented a range of high-quality talent, and an outstanding female candidate was hired by The Office Group
​

​